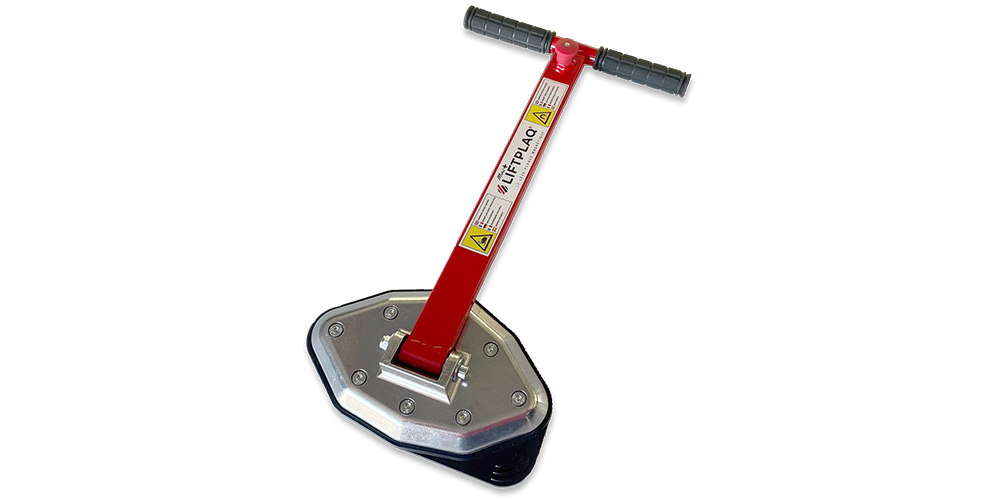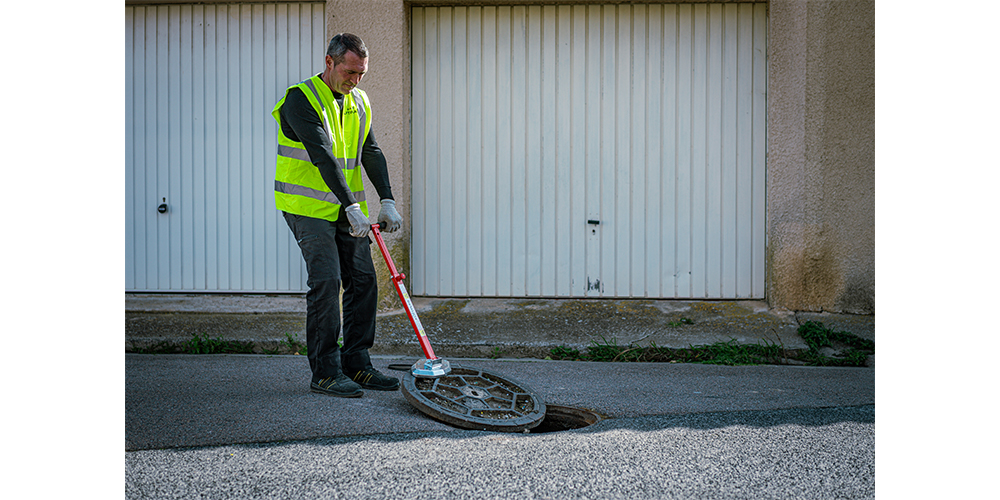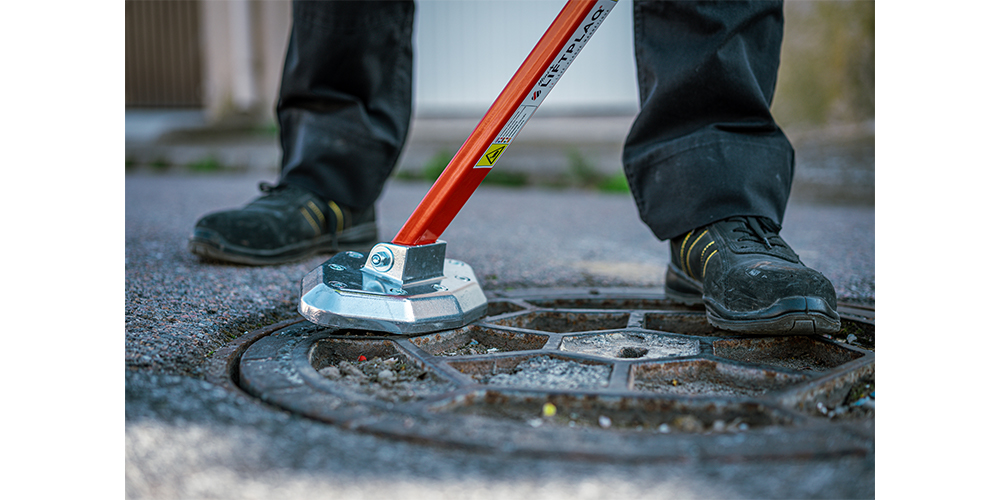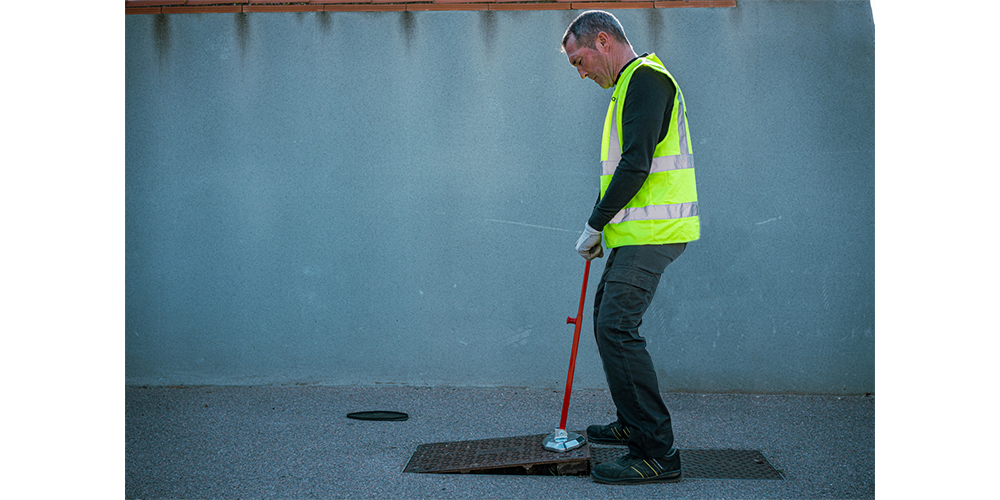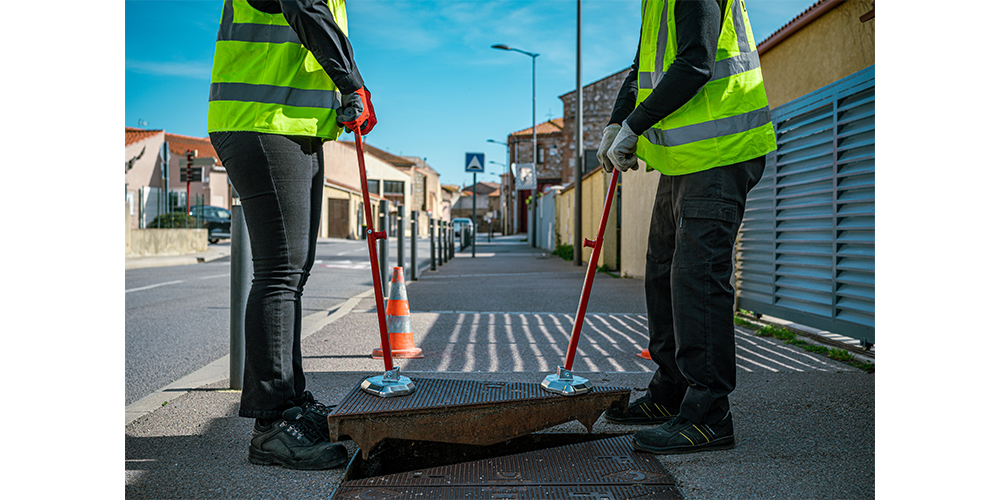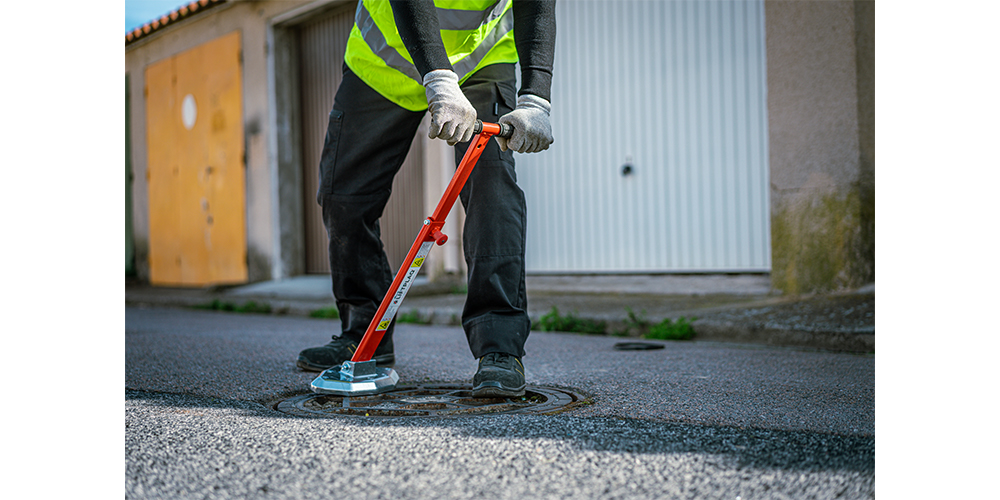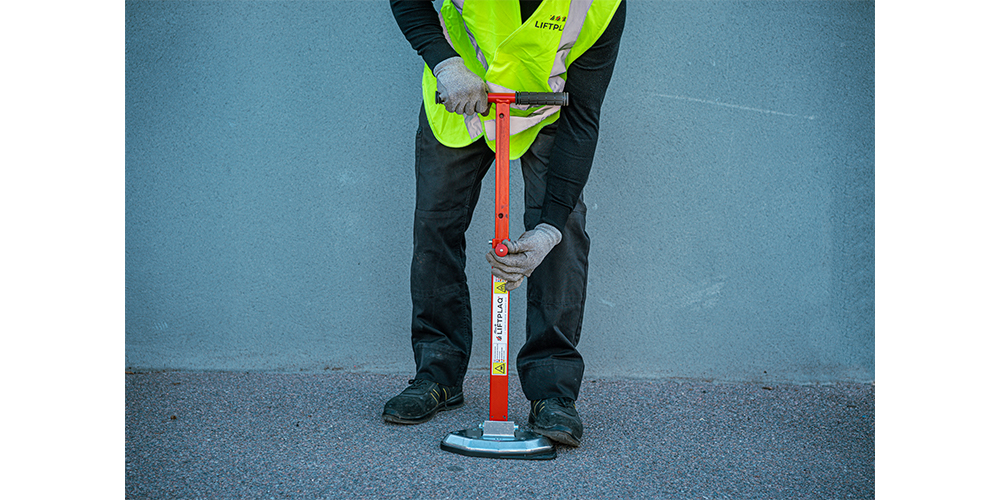 THE ROAD TOOL THAT MEETS YOUR NEEDS
The MINI-LIFTPLAQ®+ is the result of a reflection based on feedback from major players in the civil engineering
and telecommunications industries.
This mini magnetic lifter allows for safe and effortless handling of manhole covers and
plates, increasing productivity, maneuverability, and power.
It combines lightness, time savings, and safety, thereby reducing the risk of
accidents and promoting the prevention of musculoskeletal disorders (MSDs).
Made in France, we guarantee quality after-sales service to ensure repairability
and product longevity.
Download the technical sheet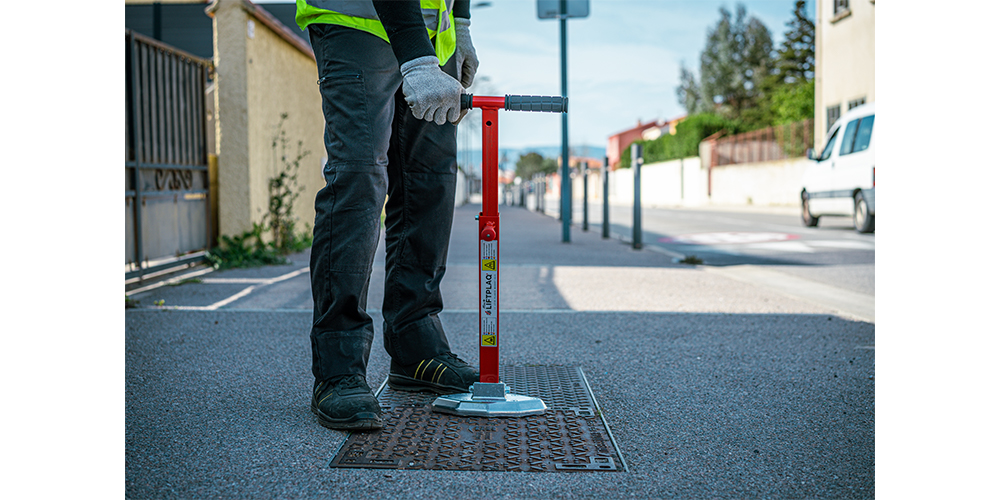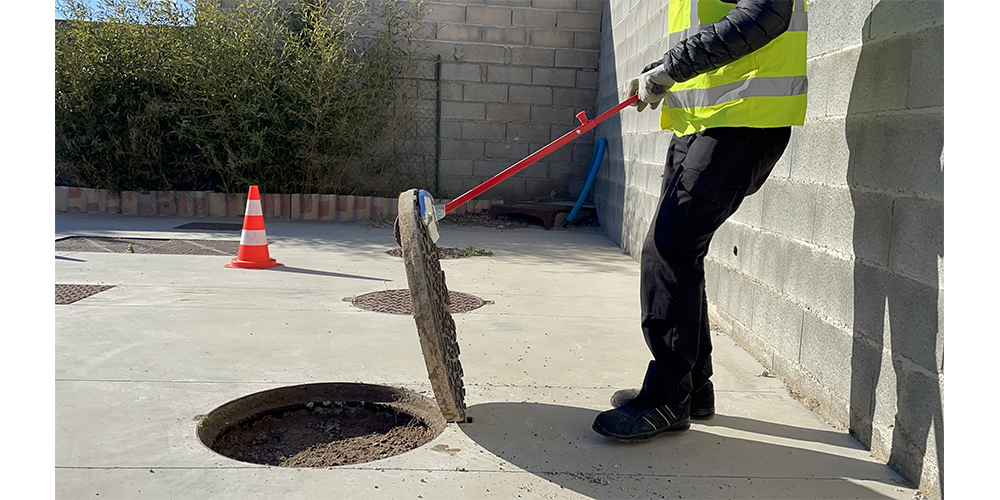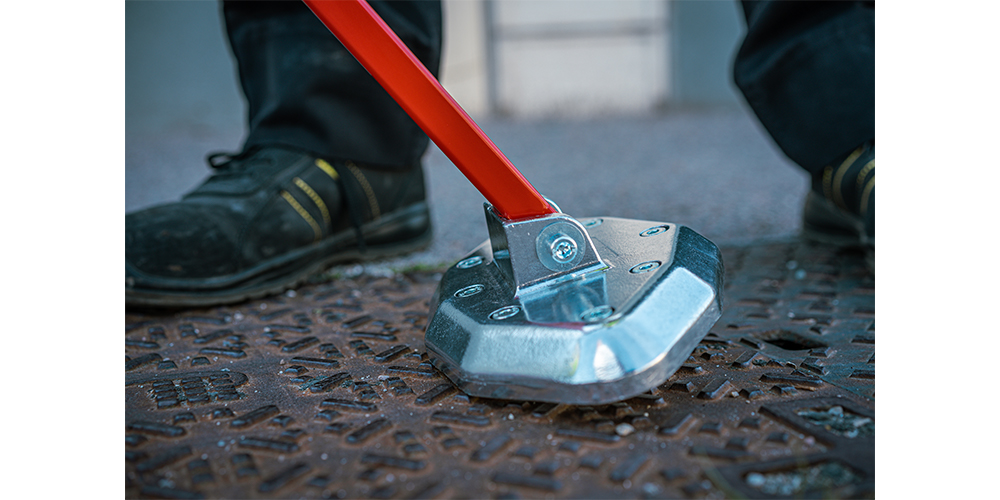 AN EXCELLENT WEIGHTTOPOWER RATIO
The assembly of magnets in the MINI-LIFTPLAQ®+ allows the user to safely manipulate plates and covers
of all shapes (up to 590 kg in optimal conditions*).
The MINI-LIFTPLAQ®+ can be easily transported anywhere and over long distances,
thanks to its lightweight of 4 kg and retractable handle.
* Attraction tests conducted on a perfectly smooth plate, with a thickness of 1.5cm.
Attraction power may vary depending on plate thickness, material, configuration,
and cleanliness.
A EASY TO USE TOOL
The MINI-LIFTPLAQ®+ allows for quick intervention on underground networks
because of its lightweight and compact design. Its telescopic handle, adjustable in 3 heights,
adapts to the operator's size, contributing to
respecting proper movements and postures on a daily basis.
The release stop, easy to locate, allows for quick and safe detachment of the tool
from the manhole covers.
They use liftplaq