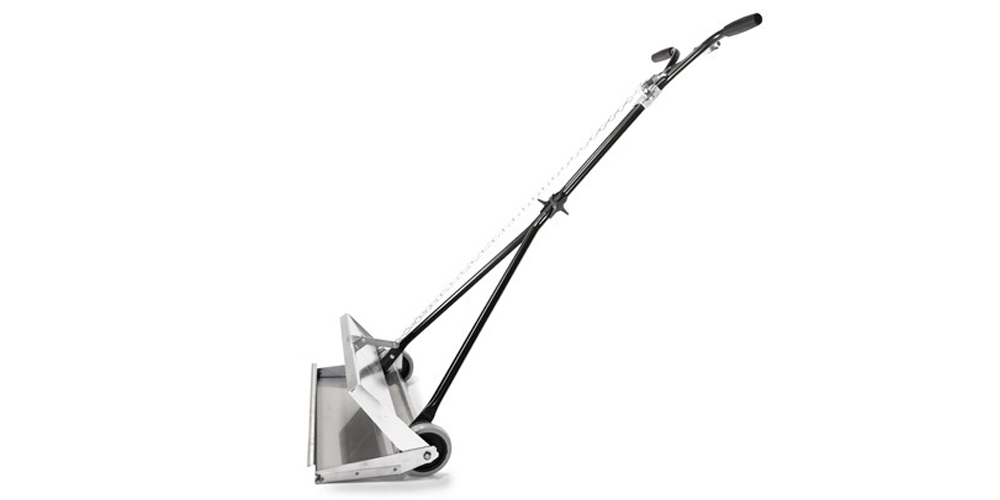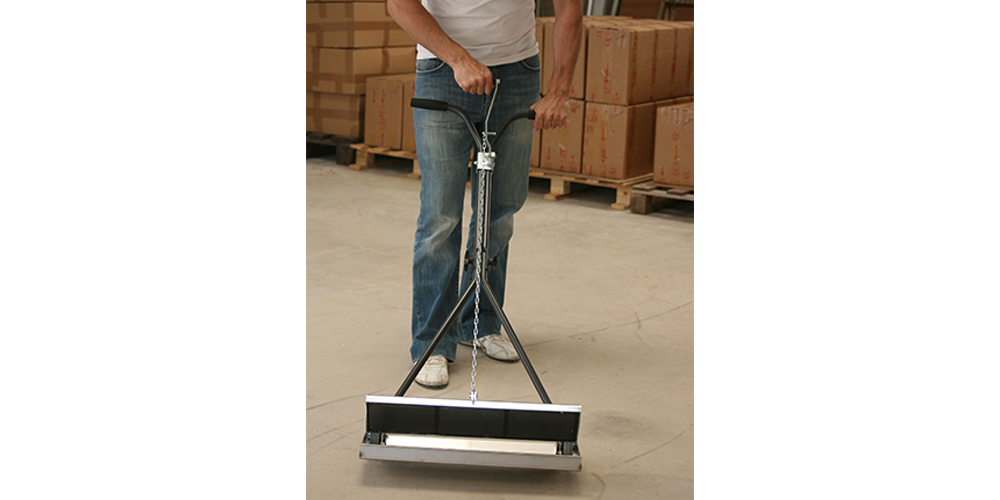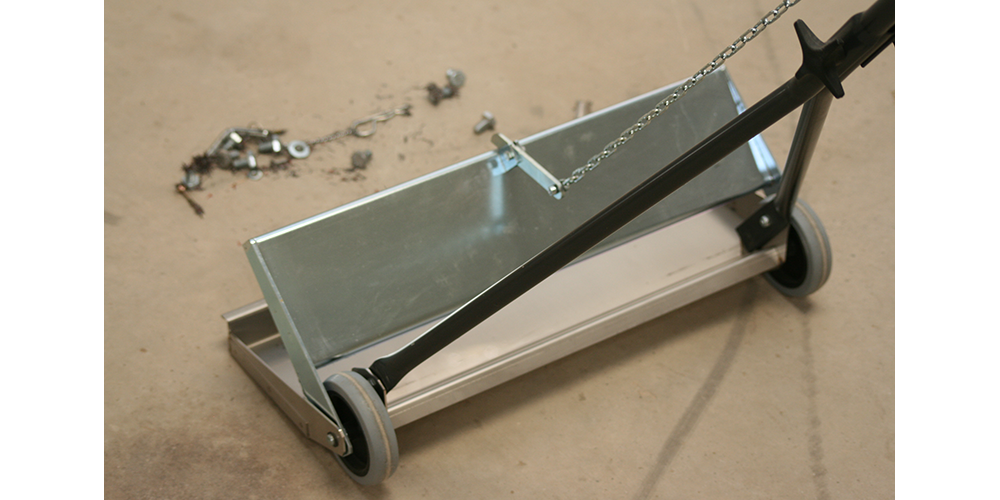 A BROOM FOR WORKSHOPS
The magnetic rolling broom makes it easy and quick to pick up any metal waste.
This magnetic broom is very practical for cleaning easily small and large spaces.
Télécharger la fiche technique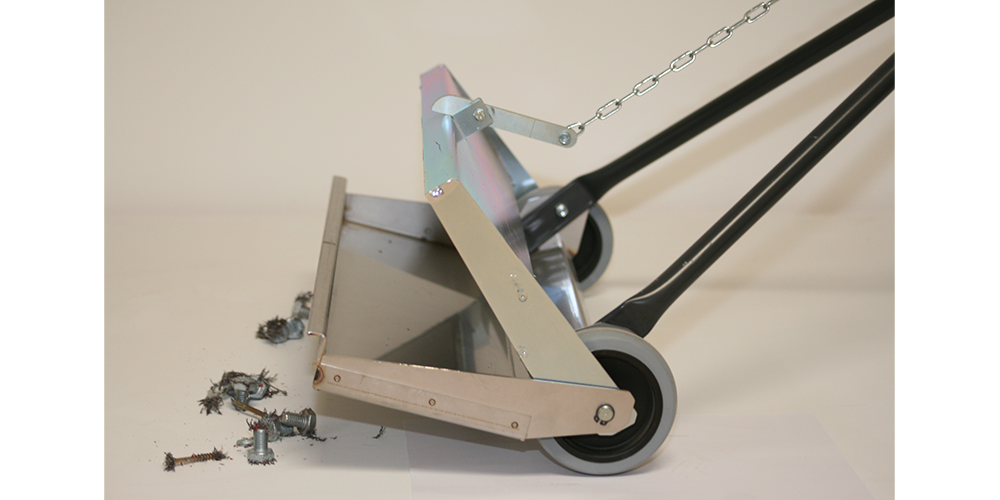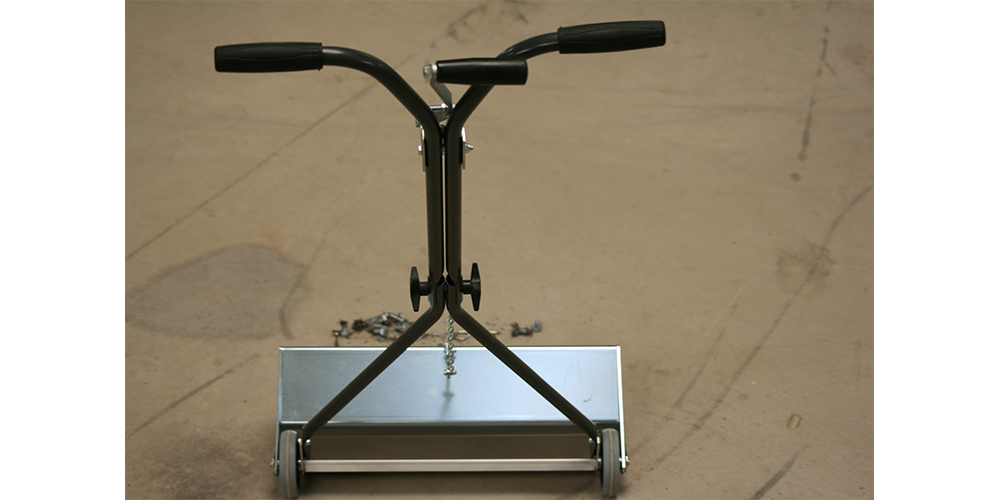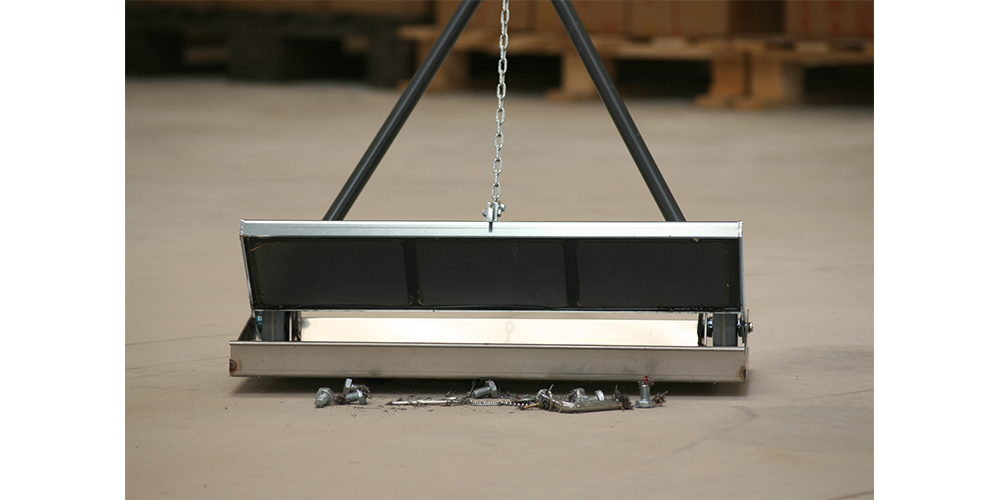 EASY AND QUICK PICKUP
It makes it possible to pick up any metal waste such as filings,
pieces of iron or metal, nails, screws, needles, etc.
It has a handle that deactivates the magnet to release
all the pieces collected in order to sort them and throw them away.
IN STAINLESS STEEL
Developed for metal shops or any other workspace that uses metal.
This broom is made of stainless steel, which gives it a long service life.
It is composed of two wheels, a handle and a 50cm wide magnet.
They use liftplaq