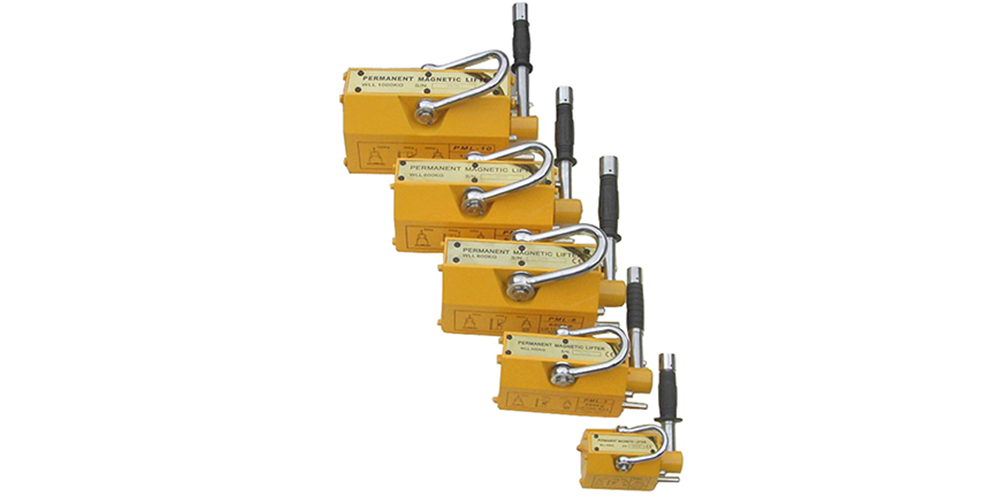 LIFTING PERMANENT MAGNET
The LIFTMAGNET is a lifting permanent magnet with a ring.
Simple to use, this magnet is designed to quickly, safely and economically transport heavy loads, such as bushing plates or line pipe.
The condition of the surface, the dimensions and the thickness of the load to be transported must be taken into consideration when choosing the appropriate lifting magnet model.
Télécharger la fiche technique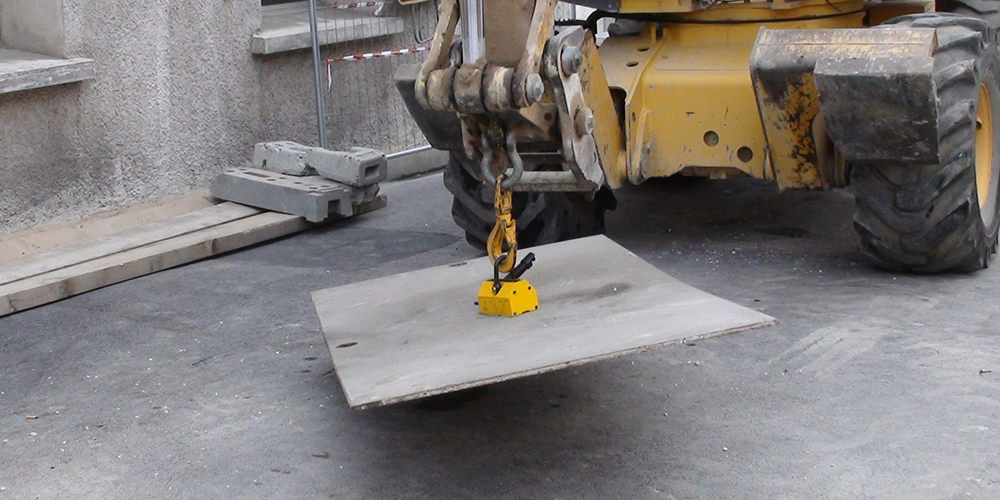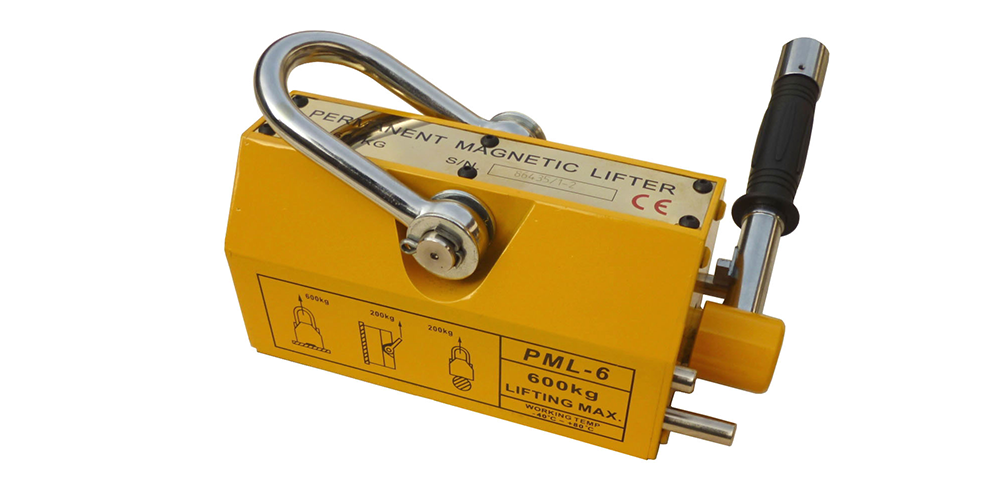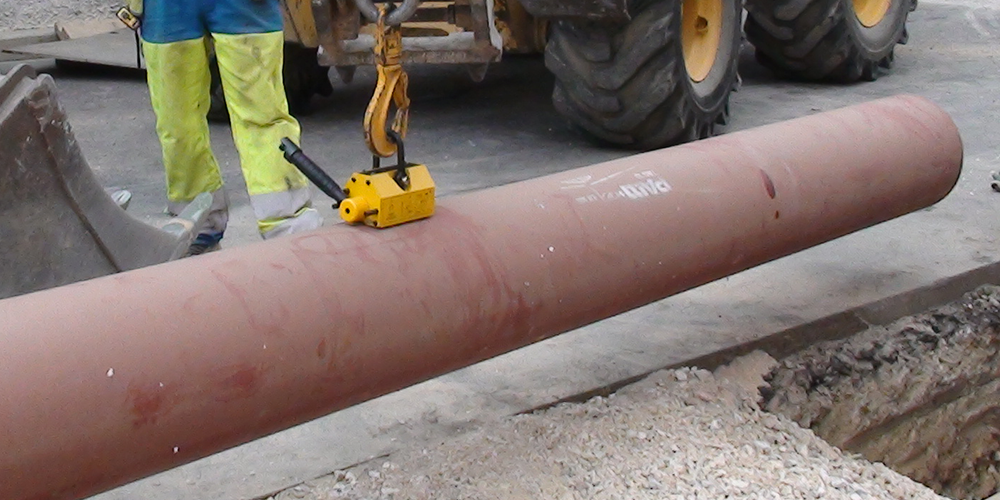 MOVE HEAVY LOADS
This permanent magnet does not require electrical energy
and can be used on plates or tubes depending on the model.
A SECURE HANDLING
The installation of the LIFTMAGNET is quick thanks to a cocking handle
which activates or deactivates the magnet with a locking system.
It is important to place the permanent magnet at the center of gravity
of the load for safe handling, and to lift with a lifting device.
They use liftplaq