AZH
HAMIDOU Adel
Works manager
21/07/2022
At the beginning the price slowed us down, and after reflection we decided to acquire this tool, especially when we noticed that our welders can, using the liftplaq, open the FT solo chambers without a partner…
In the end we save time and money…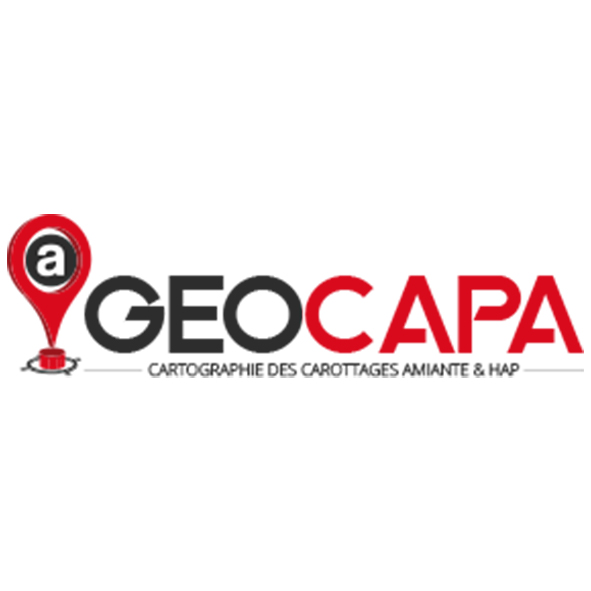 GEOPACA
Thierry ORNAQUE
Diagnostician before works
30/06/2022
The latest asbestos standards published in response to decree 2017-899 which introduced the obligation of asbestos identification before work in all operations led, among other things, to the drafting of standard NFX46-102. If this deals with asphalt, it also refers to the markings to be carried out on buried networks (among others).
The LIFTPLAQ is the essential partner that allows any (serious) operator of asbestos identification before work to be able to carry out without difficulty or risk of exposure to MSDs (Musculoskeletal Disorders) all of its missions, starting with repeated openings buffers or other gutter plates.
LIFTPLAQ is the essential tool for asbestos identification before work in application of standard NFX46-102. Ladies and gentlemen, the Ordering Institutions, competence and qualification are not limited to titles alone, but your reflections must include the operating methods and processes implemented to carry out the missions you order.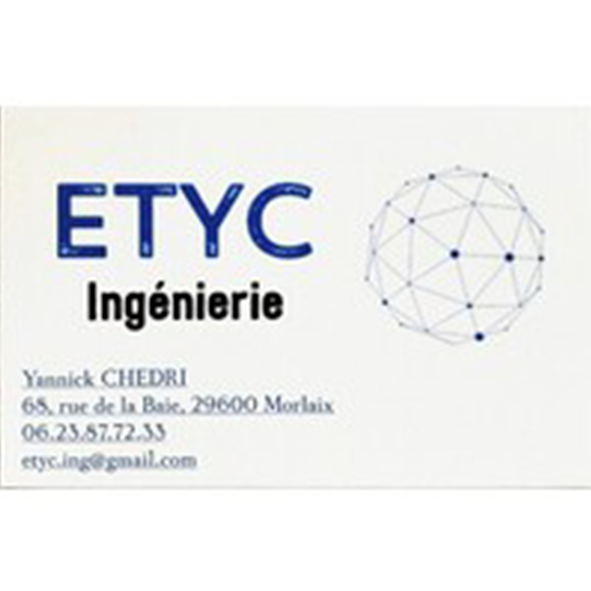 ETYC Ingénierie
Yannick CHEDRI
Manager
21/06/2022
Occupational safety is a priority at ETYC-engineering.
Lift Plaq user for several years now, I can only recommend this handling-safety tool.
Telecom, sanitation…all manholes covers and plate can be lifted safely, even when you are alone.
The Lift Plaq requires a little practice before proving its full effectiveness and comfort:
– less musculoskeletal disorders
– fewer accidents at work
– more productivity in the long run
– less effort….
I will no longer be able to do without it on my construction sites.
To test is to adopt it.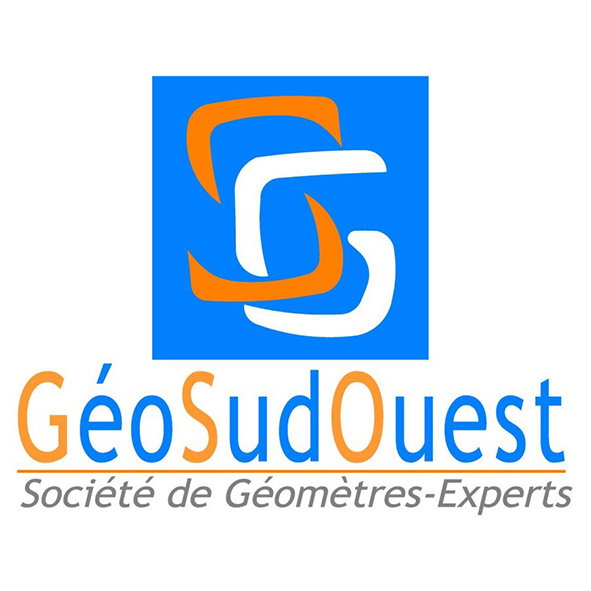 GEOSUDOUEST
Mathias SALIADARRE
Technicien Détection
07/06/2022
Really a very good tool. The rating of 5/5 is well deserved.
Reduces effort, improves comfort and handling.
It avoids the risk of personal injury and helps me a lot in detection.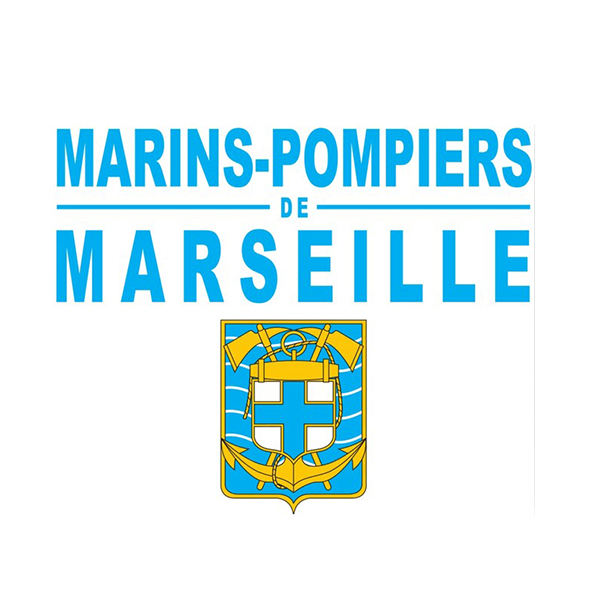 Bataillon des Marins Pompiers de Marseille
Eric REVERBEL
06/12/2021
The LIFTPLAQ large model plate lifter is a new asset in speed and safety for my teams of samplers who crisscross the city of Marseille to carry out more than 200 samples of wastewater per week. The search for Covid in wastewater is a permanent war of movements, speed of execution is essential and this new tool has proven to be very valuable in the field.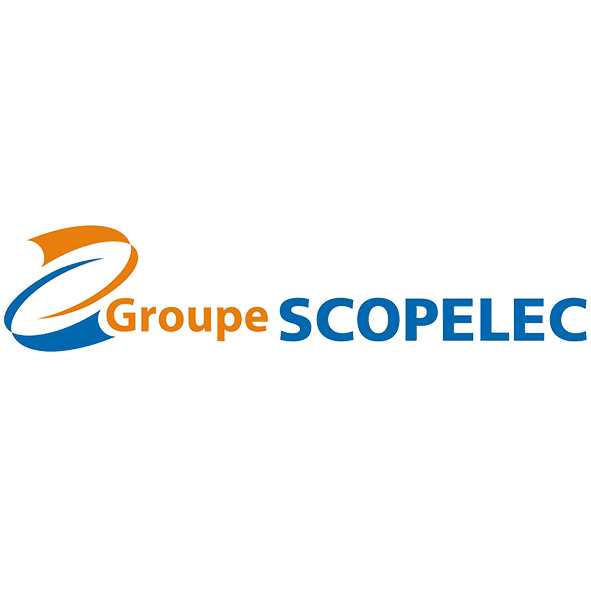 SCOPELEC
DUTEL Bernard
27/10/2021
The Mini-LIFTPLAQ certainly does not play in the same category as its big brother the LIFTPLAQ but sincerely this product pleasantly surprised me and well used we can not do bad manipulations.
If the plate is too heavy and the magnet is not enough to take it off then do not insist and switch to the LIFTPLAQ model.
On the other hand, if the magnet is sufficient to take the plate off then do not try to lift it further and slide it safely towards you using the 2 sides of the frame as rails and you will open it without problem.
Personally, I even experimented with a model L1C Telecom plate hatch on the roadway and to my surprise I managed to open it easily when I was not expecting it.
Very good product, well done to LIFTPLAQ and its Research and Development department.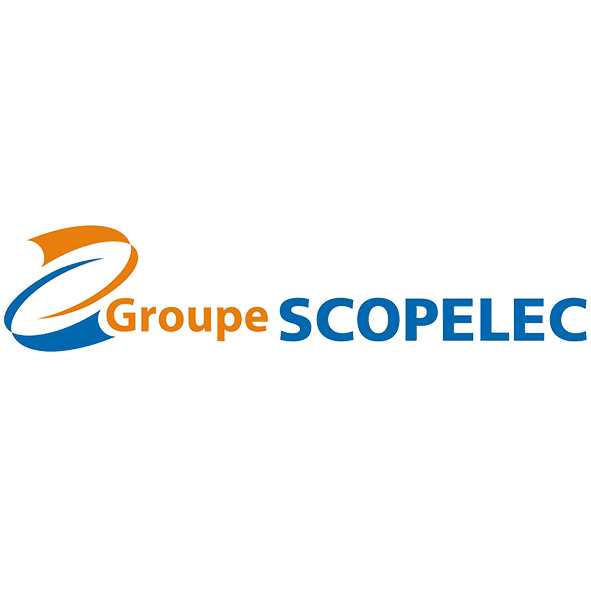 SCOPELEC
DUTEL Bernard
25/10/2021
To well-born products, value does not wait for the number of years: the LIFTPLAQ is the tool that allows you to open the plates of telecommunications in complete safety while greatly reducing the risk of accident or MSD and which allows you to open them alone where normally it would be necessary to be two.
And what about the accessories: the wheel extenders, the 4 chains kit, I sincerely recommend them to you. We all thought about it one day, they did it and congratulations to them and their great product the LIFTPLAQ. Social Security owes you a debt of gratitude !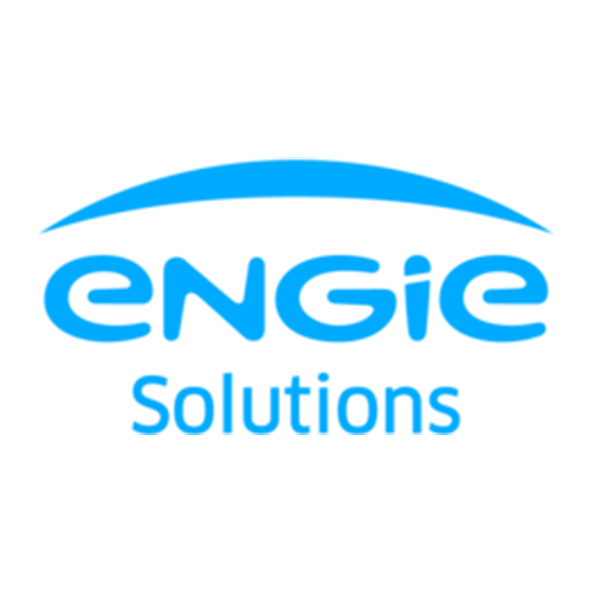 ENGIE Solutions
Laura CADILLON
14/10/2021
A tool that was unfortunately discovered after a work-related accident with lost time, but which will make it possible to avoid others in the future with certainty!Avoiding risk is a principle of prevention that the creators of LIFTPLAQ understood very well and we are very satisfied with it.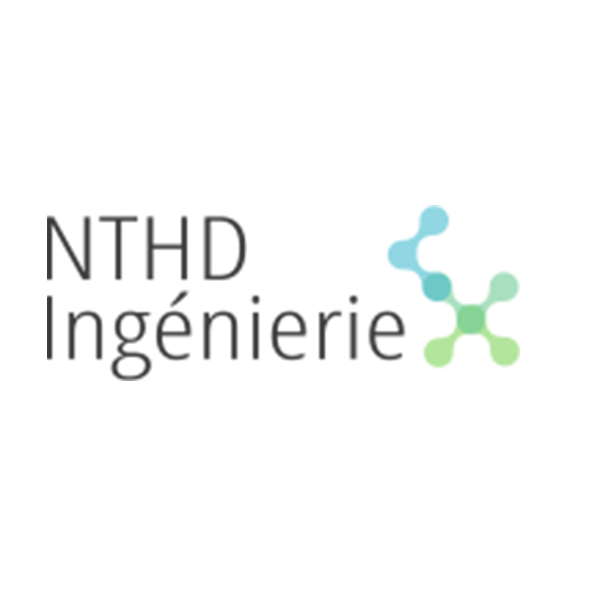 NTHD Ingénierie
Nicolas THOUVENOT
24/09/2021
Assessment after a day of intensive use of the Mini-LIFTPLAQ (with back pain): Very positive.
It is an essential tool to facilitate the handling of manhole covers and preserve the integrity of people, I highly recommend.
Its small size makes it an easily transportable tool.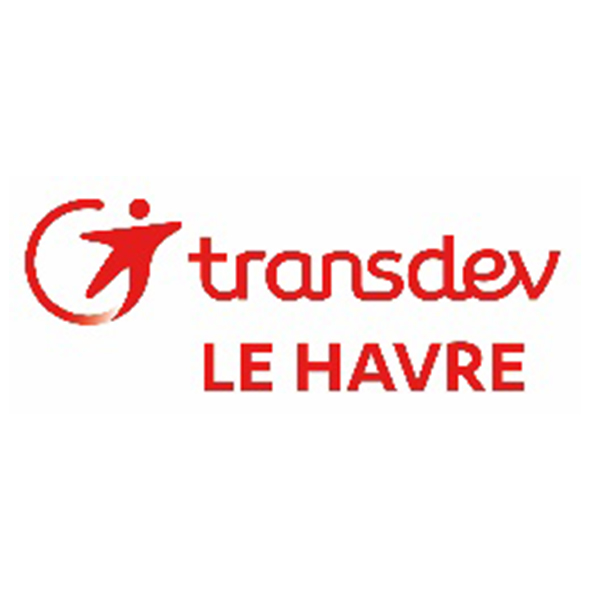 TRANSDEV Le Havre
Renault
18/06/2021
Indispensable tool for those who have to open covers and plates in their daily activity. After a lot of back pain with standard tools, operators save time and above all preserve their physical integrity. I recommend this tool to everyone.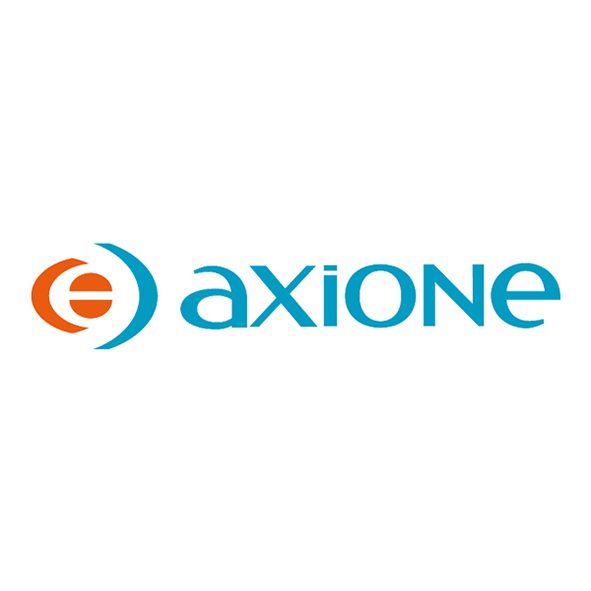 AXIONE
Emilie B.
09/06/2021
For me it's worth a 5/5. Any employer should provide a Mini-LIFTPLAQ to their employees regardless of the weight of the plate, even if it is light, bending down to lift it is where you risk getting hurt. With the Mini-LIFTPLAQ no more bending down, it's the best and for big covers the LIFTPLAQ is also very good, I think it's a very good investment. I recommend 100%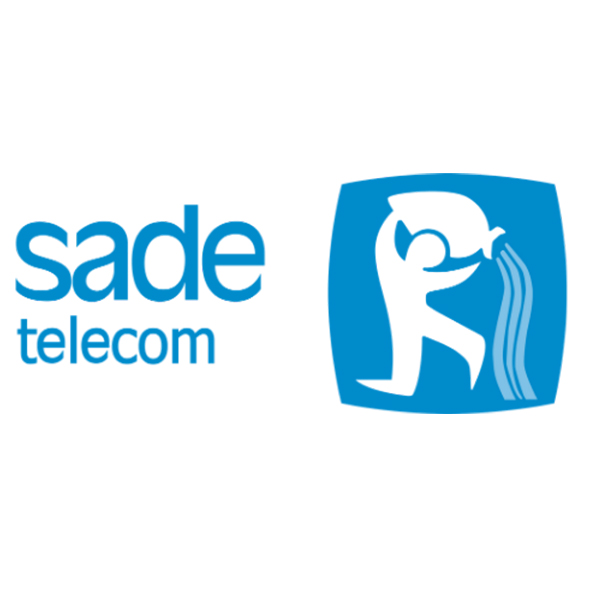 SADE TELECOM
Jonathan HAVET
02/06/2021
After spending over 15 years with plate hooks and hammers for the copper yards, we switched to the mini LiftPlaq for fiber yards. Some teams are equipped with Liftplaq and are very satisfied with it.
No more back pain, no more wasted effort trying to grab the plates with the multigrip pliers, or even trying to remove the Telecom plate with a screwdriver, who hasn't do it already?
Sincerely, this must-have purchase made in 2019 has really improved our life on the site, I won't be going back as before!
Ps: After 2 years of intense activity, the magnet has not moved, it is powerful and efficient!
I recommend +++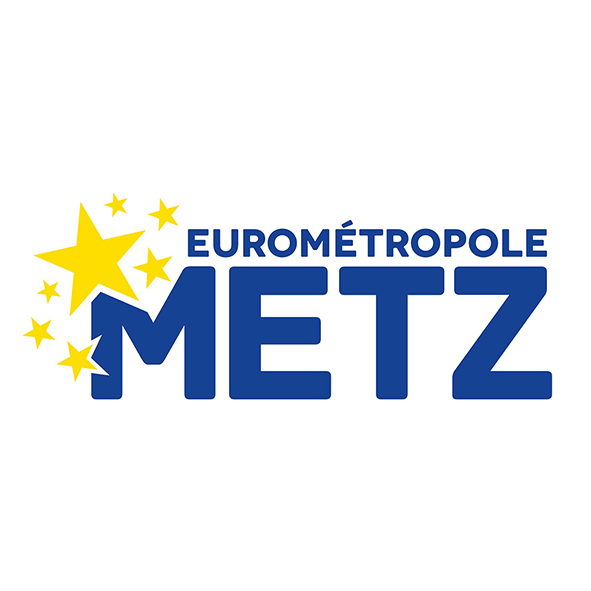 METZ METROPOLE
Thierry P
10/05/2021
An essential tool once you have it, it should also be recognized in the public interest! The liftplaq prevents many accidents, no more slipping clamps and back pain, to be recommended and used without moderation for all those who work in the networks (fiber, electricity, public lighting, traffic lights, telecom).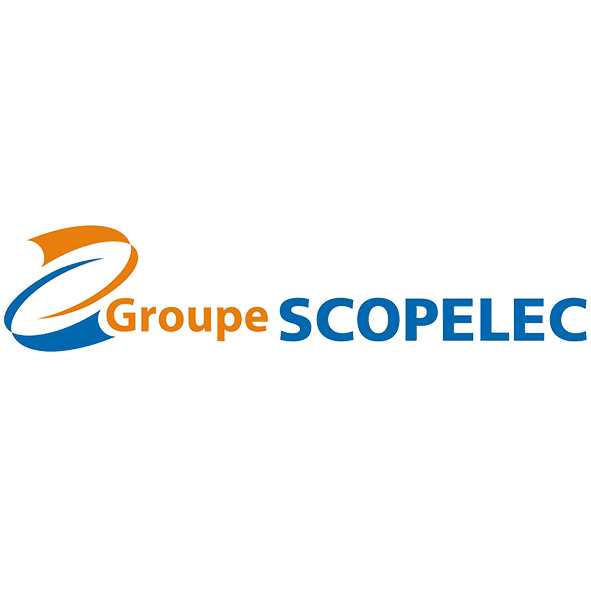 SCOPELEC
Thibaud CHAIX
09/05/2021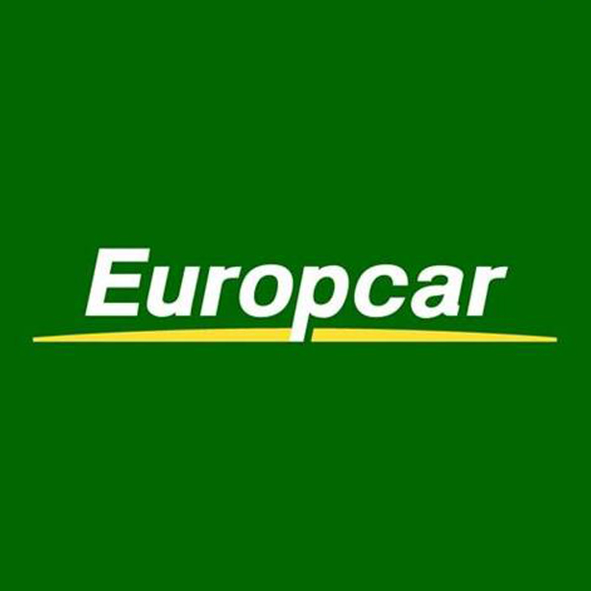 EUROPCAR
Sylvie GARCIA
26/02/2021
This tool is validated by my entire team. They work safely thanks to you. Moreover, I would like to warmly thank Mr Blanco for his professionalism and his help at every stage of the project.
I recommend Liftplaq to you.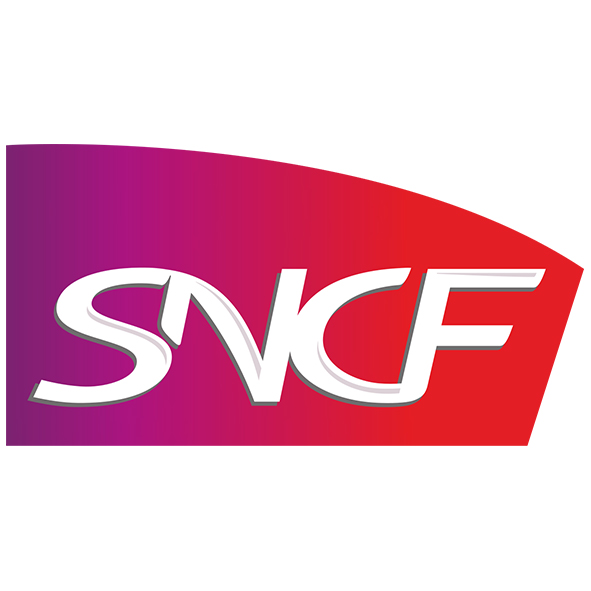 SNCF
Philippe LORITO
07/12/2020
Very suitable for the back while respecting the weight of the load for gestures and postures at work …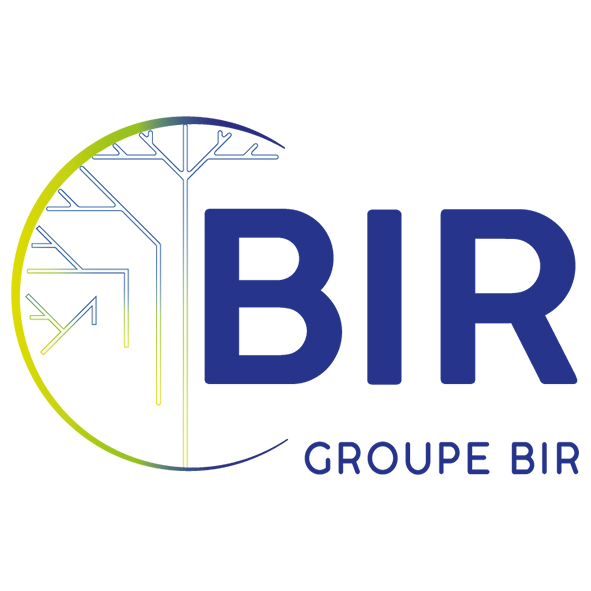 BIR
Yvan SANCHEZ
21/10/2020
Excellent product !
It is essential today in our professions, whether in the detection of networks or in the construction industry in general, to have in one's possession a LIFTPLAQ !! PROTECT our back which is so important …
Thank you again to the LIFTPLAQ team for this invention and this GREAT tool !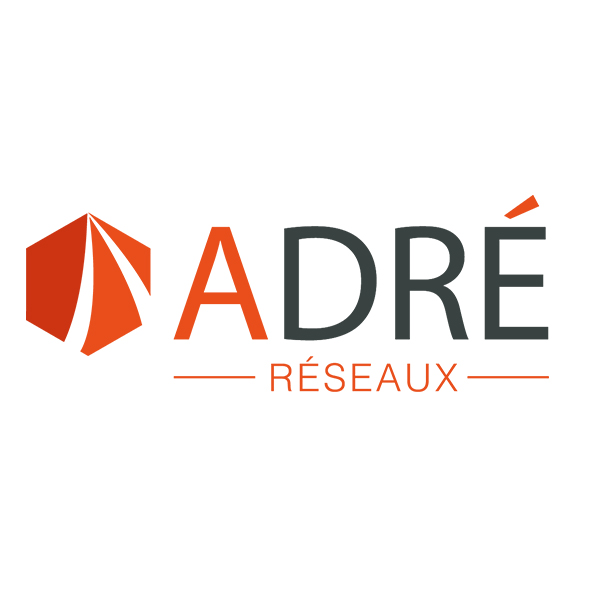 ADRE RESEAUX
Andy PARAYRE
12/10/2020
As an Underground Network Detection Technician, I am fortunate to have a LIFTPLAQ in my vehicle inventory, which is now essential for me to work in complete safety and serenity. Because there are many dangerous occasions, such as back pain, crushing or the risk of dropping a plate into the void after opening …
With this plate lifter, I am able to meet any challenge, alone or in pairs, because it adapts to all situations.
I recommend it for all trades like mine where we are led to open all types of plates (TEL, Fiber, EU / EP, AEP … etc)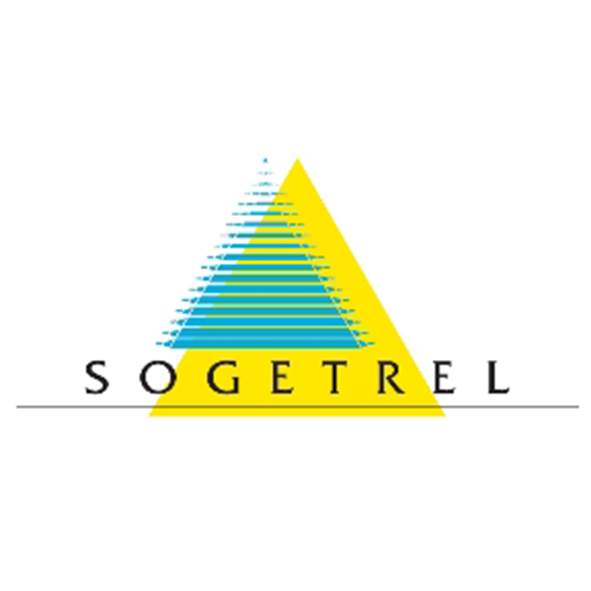 Ancienne salariée SOGETREL
Emelyne Lefebvre
03/06/2020
I have seen the demonstration of small and large model lift-plaq on several occasions, in the company that trained me in Telecom. There the use of the liftplaq is compulsory. And I think it's a good thing. It avoids accidents at work, back problems after 10 years in the and even if you have to mount the tool it remains a time saver I think. I hope that many other companies will realize the interest of investing in liftplaq.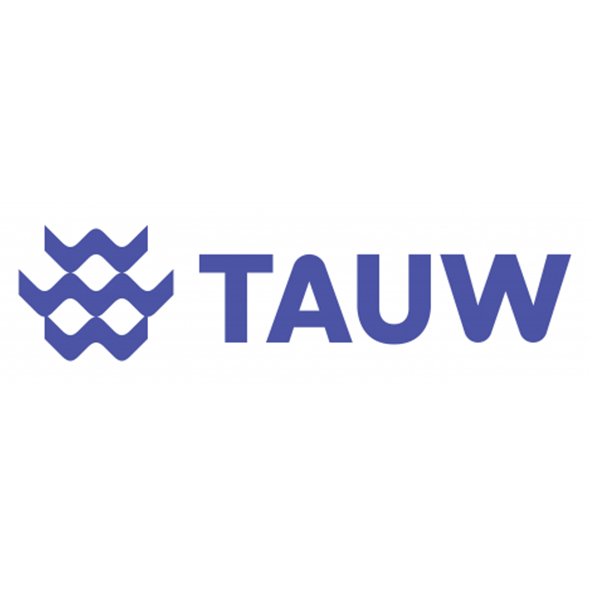 TAUW FRANCE
A. JANIACZYK
05/03/2020
The Mini-LIFTPLAQ is useful, practical, easy to use. It adapts to almost all plates and manholes covers. It has changed our practices and has become an essential tool before any work begins.
The operators are even disappointed when it is already used on another site.
We take care of our back and our fingers. You must have it !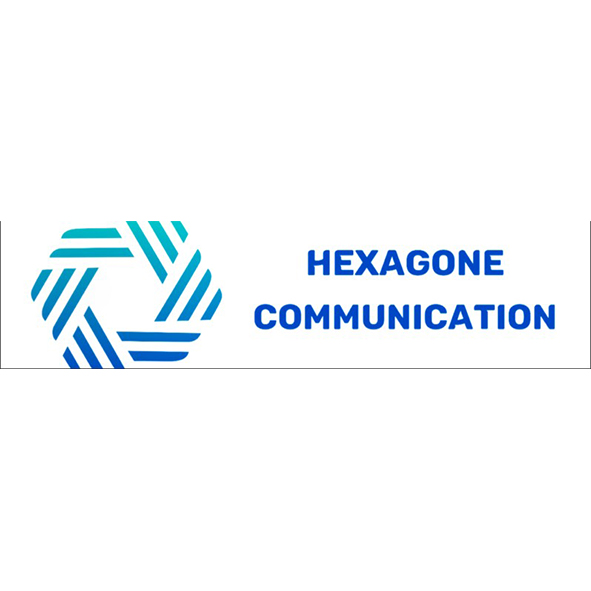 Hexagone Communication
Tarik MADANI
18/02/2020
LIFTPLAQ is the security solution, the different models are suitable for everyday use and allow you to work while avoiding MSDs.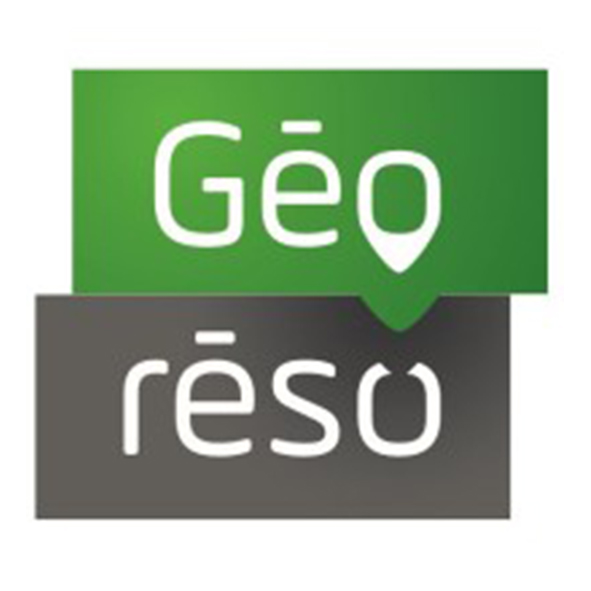 GéoRéso
Guillaume RASCANIER
13/02/2020
The LIFTPLAQ is a very good product which allows you to open plates and manholes covers safely, practically without forcing, while preserving your back!
Time saving and much less risk!
SADE CGTH
Jean-Marc NAUDEY
28/11/2019
To preserve your health capital, LIFTPLAQ will help you there.
No more back pain or bad postures when you lift the manhole covers, LIFTPLAQ will help you for sure!
ACT
Hervé ARIOLI
17/11/2019
Since the purchase, our employees are delighted. They no longer hurt their backs and lift the manhole covers safely. LIFTPLAQ needs to be recommended for Telecom work.
Sogetrel
Maurie PORET
30/09/2019
This Mini-LIFTPLAQ is a revolution for field workers.
Small, powerful, weighs almost nothing. It is the perfect tool to work.
Back pain no longer exists! I also spend less time moving a plate, and I want to say it is a tool that will keep your back and your fingers healthy.
This tool is indispensable in all companies working in these areas, it should be mandatory! And I use it every day.
QSE SPIE Industrie et tertiaire
Véronique HIS
19/09/2019
The pair of Mini-LIFTPLAQ revolutionized the handling of our multiple metal plates installed on the site. Simple, effective and small: it couldn't be better !
MANOWOME
Christelle TOUGNON
08/07/2019
The passionate of this job that I am is admring the ability to adapt and adaptability that you prove through the tools you offer. This availability of simple, effective and functional solutions is a model of inspiration for me.
SABOM / Veolia
Stéphane LAFFARGUE
Maintenance Group Manager
16/04/2019
More than a tool, it is a collective safety equipment, especially on the maneuvering of triangular plates with hinges, rather heavy (sup 100kg). In addition, the value for money is an asset to not hesitate to buy even for occasional users.
VEOLIA EAU
Eric VERGER
Network Water Technician and member of CHSCT
18/03/2019
Super tool, the LIFTPLAQ will avoid the accidents of work too often due the putting back of the round tampons which turn back on the foot or the shin of the collaborators. It must of course respect the rules of use and everything goes well.
ETE Réseaux
TEODORE
13/03/2019
Manhole cover used for 5 years, super handy, takes up very little space in a , powerful magnet. However, we must position the magnet on the plate, it goes without saying, otherwise imbalance! For improvement, plan all-terrain wheels.
LIFTPLAQ's answer : We have already considered this request. The option inflated wheels, usable for all types of ground, already exists : LIFTPLAQ > Accessories LIFTPLAQ
ROUSSILLON TOPO INGENIERIE
Pablo JARA
11/03/2019
We are very satisfied with our LIFTPLAQ. It is use at the network detection center, and it makes the job much easier. A tool that was very quickly depreciated, compared to the time saving on the work site !
SOGETREL
Philippe BUFFAT
22/02/2019
SOGETREL FRANCE was among the first to use LIFTPLAQ.
Our results : an 85% decrease in work-related accidents with stopping on the handling of manhole covers.
VEOLIA EAU
Jean-Marie TORRE
Technician factory
24/01/2019
Our team uses a Liftplaq; We are happy. It is an excellent product, reliable and practical.
It allows lifting plates safely. I highly recommend it.
SIT&A CONSEIL
Damien THERRY
16/01/2019
I am a surveyor, and we have equipped our technicians with Mini-LIFTPLAQ, which helps them in their daily network investigations.
It is a safe, reliable and practical tool.
VEOLIA
GOUTIER Yanick
Formateur au campus Veolia Seine & Nord
29/10/2018
Hello, I am a trainer at the Veolia Seine & Nord campus.
As part of some of our training, we have water or sanitation pads to lift. We have at our disposal several types of tools, we must recognize that the liftplaq and the mini liftpaq are very practical, they are very good tools that I strongly recommend to use.
Mr. Goutier
DF DETECTION
Didier FINTRINI
28/10/2018
CIRCET
Antoine JOLY
26/10/2018
I am a fiber optic technician at CIRCET and I have been using a LIFTPLAQ for 4 years.
All technicians and I are very satisfied.
We tried a manhole cover lifter of another brand that disappointed us (unusable after 2 weeks).
I recommend LIFTPLAQ for its reliability, comfort and robustness.
STELE DETECTION
Mr Bachelet
12/07/2018
Quality and indispensable equipment for performing network detection.
The company STELE DETECTION is very satisfied !!
ITER ORGANIZATION
11/09/2017
It's been a year now that we use this liftplaq and it is very useful and practical. It allows to lift a large number of plates outside the kN 400 which remains too heavy.
NOVODINAMICA (Espagne)
14/03/2017
We are very satisfied of LIFTPLAQ !
Fiber Optic Specialist
Jonathan SOMMA
03/03/2017
I already bought you a liftplaq last year, advised by the MGC Forclum Cie in Lyon, and I am very satisfied, that is why I would like to buy a new…
MINI LIFTPLAQ has facilitated day-to-day, it is a very light tool that allows us to save time and especially to avoid unwanted injuries to our operators.
Pipefitter - Welder
Fabien Wasnair
18/01/2017
Thank you, Last year I was forced to make me a hook to remove the plates for water meter readings. It was very painful to identify and remove. Congratulations for your very reliable tool use and for health.
Soham Systems
INDIA
07/01/2017
We are very very happy with  " LIFTPLAQ" because  of it's easy to Handle & easy to use Technik, our labours are very very happy with your equipment.
Technical Officer Télécoms - Radio
Etienne Roger
30/09/2016
I am fully satisfied with your tool. I never fail to show your product to my co-workers and around me, they are seduced
SIARNC (Syndicat Intercommunal d'Assainissement de la Région de Neauphle le Château)
Guillaume
20/09/2016
SIARNC company acquired the lifplaq in 2012 for the opening of manhole covers located on the roads. Its use is entirely satisfactory when the plate has a sufficient surface for the magnet. The effort exerted on the back is actually less important than with a traditional buffer lift. We also use the mini lifplaq, very useful to avoid bending down when opening the boxes of connections or small eyes of sanitation cast iron. If the use of the lifplaq is more limited for the hinged buffers that lock, these tools are recommended in the prevention of MSD hazards and accidents involving heavy loads.
Business Manager
André Cleirec
12/09/2016
We contacted Citéos TOURS our enthusiasm over the tool that is mandatory in Citéos IDF Major projects for opening and closing the buffers
INEO ANC ENGIE
Vincent
09/09/2016
4 years of use for intensive use and we have never encountered any problems with this material.
The feedback is more than positive.
Santerne Toulouse
Sievic
02/07/2016
Each technician on the fiber optic team has been equipped with a liftplaq with all the options. This opens the majority of telecom room buffers alone, minimizing the risk of MSDs and hand injuries.
Land surveyor
Christophe Perrin
20/06/2016
Alexandre Choisnel
Electrician networks, public lighting
10/05/2016
Thank you for the invention is ingenious. I congratulate you. Hope to see spread this tool.
Joël Dissaux
Technical Service City of Isbergues
15/04/2016
Very happy of the LIFTPLAQ !
ADS TOPO
Charlie BOUQUET
Géomètre-topographe
22/03/2016
Hello, I am a user of LIFTPLAQ for a few months, I raised with many looks of sanitation. This tool allowed me easy handling of looks without effort on my back
Vincent BARAILLE
Bureau Surveys Geometer Topographer
21/03/2016
A LIFTPLAQ user since 2013, we are delighted with this device. My colleagues are really relieved for the work as much by its simplicity of operation as by the ease of opening generated by it. A product to recommend !!!!
Société des Eaux de Marseille
Philippe POMIES
25/01/2016
The Société des Eaux de Marseille, wants to improve the ergonomics and working conditions of its agents, was looking for a tool that would allow agents to handle the road plates and manhole covers safely. The LIFTPLAQ and MiniLIFTPLAQ products met this requirement in terms of prevention. After a first order of LIFTPLAQ in 2015, which was very favorably received by the teams, a wider distribution of this tool is planned for 2016. In addition, we appreciated listening to the company LIFTPLAQ, which took into consideration one of our remarks in order to adapt the device to our specific needs.
I was looking for a tool to open mnhole covers and buffers, I was even ready to design one when I discovered the LIFTPLAQ.
Since my technicians can open all kinds of rooms safely and alone, whereas before, you had to be 2.
Today I intend to continue to develop my business and therefore buy a 3rd LIFTPLAQ.
Only downside, some small parts are often manipulated and can be lost, but we can happily replace them.
VINCI CONSTRUCTION PACA
Olivier
21/03/2014
The LiftPlaq we have been using for more than a year gives us complete satisfaction, because it allows to handle the buffers safely while limiting the efforts.
The liftplaq provides real safety and comfort in handling network plates. Its handling by users was quick and easy. In the end, gains in terms of safety at work, in terms of employee health (no more tiredness of the back after the plate reading), and therefore productivity at work!
To try it is to adopt it!
The LIFTPLAQ is ideal for chamber reading, easy to use and especially allows the opening of chamber to one person.
Cie EPUR-Belgique
Vincent Duveiller
20/10/2011
Our company has acquired several Liftplaq in 2009 and we use successfully since then. We want to equip our new vans